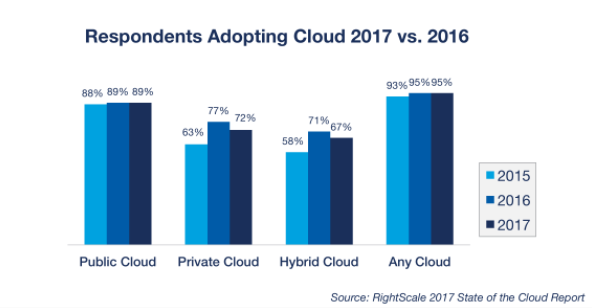 Do You Really Need an On-Prem Public Key Infrastructure (PKI) for Better Security?
While conventional wisdom of those who don't trust the cloud has been that on premises is more secure, the important reality is that on premises is only more secure if you have the expertise and you are willing to allocate your experts' time to its appropriate management.
Gone are the days of questionable cloud security, as service providers are making strides to provide a more agile and pain free move - especially in the realm of public key infrastructure (PKI). With a recent Right Scale report, a "multi-cloud" or "hybrid" approach increased 3% in 2016, sitting at current 85% of enterprises using a multi-cloud strategy. But, is keeping your PKI and its overall lifecycle management on premise really a much safer bet? I'm going to dive deep on reasons why migrating to a cloud-based PKI managed service model may mitigate more risk, increase efficiency and lower operating costs.